At long last, after a couple of unsuccessful funding applications, we have started work on conserving the Coal Stage and repairing the water tank that supplies the Centre's steam engines with water. The work is a major step forward in our plans to ensure Didcot Railway Centre is in good order for the next 50 years.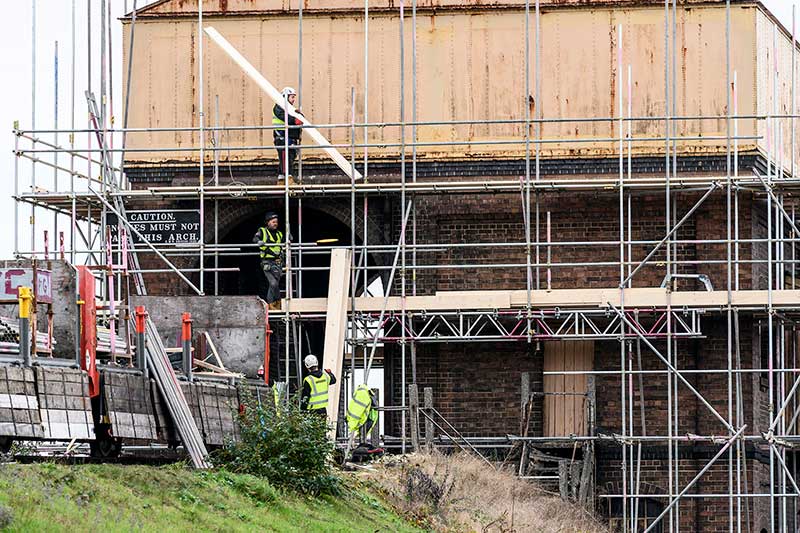 The Coal Stage was built as one of the government funded improvements to the Great Western Railway under the Development (Loans, Guarantees and Grants) Act (1929) which was designed to provide employment in the Depression. It was built to a standard GWR design for a non-mechanical facility and is the only surviving example still in use for its original purpose. Coal is brought into the building via rail wagons which are propelled up the long ramp starting near the entrance to the Centre. Our volunteers unload the coal into wheeled tubs which can then be tipped directly into the tender or bunker of a steam engine.
The Coal Stage, at 100 feet (30 metres) high, is the tallest building in the Centre, and can be seen by people from the town and by people travelling on the main line railway and surrounding roads. The building was designed to make it as easy as possible to coal and water the steam engines before sending them out for their turns on the railway network. The water tank at the top of the building holds 74,250 gallons (almost 340,000 litres) weighing 340 tonnes and supplies water through large diameter pipes to the water cranes which can be seen in front of the Engine Shed. This is a much quicker way of filling an engine tender than using a hose.
The building has been scaffolded and the tank has been emptied of water and cleared of the sludge that built up over the last 30 or so years. The next stage will be to remove the roof so our contractors can repair the metalwork before water jet blasting the interior. The tank looked in good condition for its age but we have commissioned a detailed survey to make sure its conservation will last for another 50 years. Once all the necessary repairs are complete, the interior and exterior will be coated and the fittings reinstated.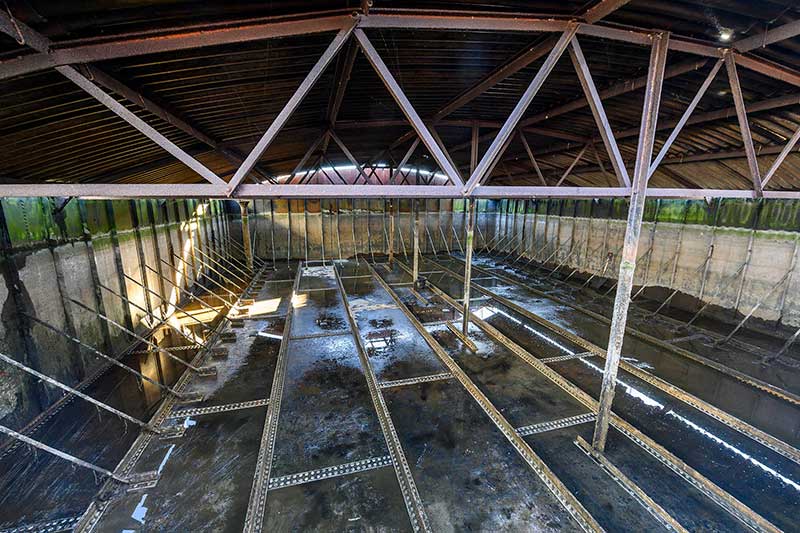 While the scaffold is in place we also plan to repair the woodwork and windows of the Coal Stage itself. The next stage of the project will be to repair the steelwork on the coal floor and replace the concrete steps.
The project is supported by a grant from the Railway Heritage Trust and our own fundraising appeal. Of course, any donations to the project would be welcomed.