Grab your tickets, make tracks to Didcot Railway Centre and Steam Into Christmas! Weekends 2nd, 3rd, 9th, 10th, 16th, 17th, December plus Thursday 21st, Friday 22nd and Saturday 23rd.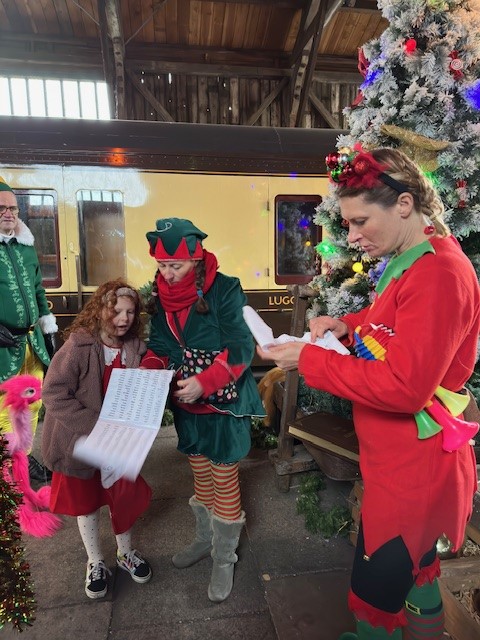 Steam into Christmas and help Santa find his missing reindeer!
Kids, there's been a disaster, Santa's reindeer have all escaped and are lost - you know that he needs them to deliver all the presents on Christmas Eve.
We need your help!
Can you help him find them? Explore the unique collection of Great Western Railway steam locomotives, carriages, wagons, buildings and small artefacts at our 21 acre museum set around the original 1932 engine shed whilst you locate all of the reindeer stations.
You'll all receive a special passport and a stocking as you enter and as a reward, at each reindeer station, you'll receive a small gift. Your visit will culminate with a visit to Santa in our giant toy workshop where he'll hear what you want to get for Christmas and you'll get to choose your own gift from the selection on offer. Your entry ticket will also include unlimited train rides on our main demonstration line.
Our cafe will be open serving refreshments and there's also time to enjoy as you explore our original 1932 GWR Engine Shed. Here, you can see more restored locomotives, and even climb onto the footplate of some.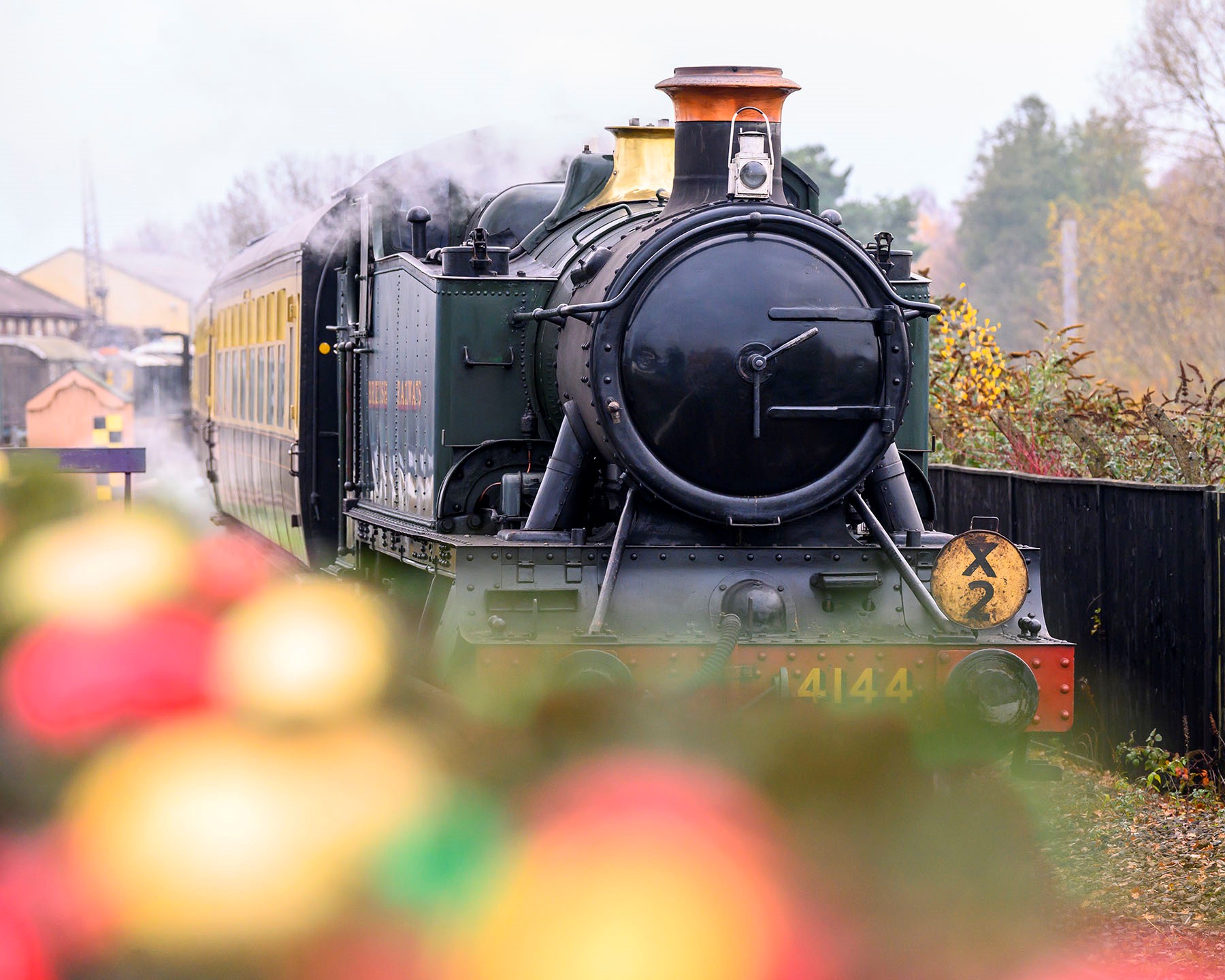 Gates open at 9.30am and you will need to book a specific arrival time as space on the trains is limited - you will receive a boarding pass confirming your itinerary on arrival. You should allow around 2 to 3 hours for your Steam Into Christmas experience but are welcome to stay longer if you wish – the Centre closes at 4.00pm.
BOOKING INFORMATION
Select your date and arrival time.
You should arrive at the time booked, allow 2 - 3 hours for your Steam Into Christmas experience. You are welcome to stay longer if you wish - facilities close at 4.00pm with last exit at 4.30pm.
There is limited space at this event so all tickets must be booked in advance.
Please ensure you book the correct date and number of tickets. Tickets cannot usually be amended.

There are outdoor picnic tables and benches around the Centre which you are welcome to use should the weather permit.
Please note that whilst we usually welcome dogs at Didcot Railway Centre, we must ask that you leave your faithful friends at home due to the confines of space in our transfer shed and coaches. (Assistance dogs are permitted).
Wheelchair users and visitors with limited mobility should consult our Accessibility Guide.