Saint Launch - April 5th - 7th
The Official launch for No. 2999 Lady of Legend.
Didcot Railway Centre are delighted to announce that TV presenter and former member of the British Railways Board Prue Leith will be launching 'Lady of Legend' on Friday 5th April at 11.15am.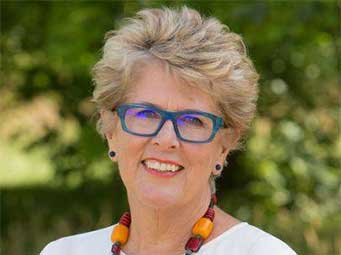 The celebrations will continue over the weekend with family attractions including an Edwardian trail and many visitors adopting Edwardian dress. On the Saturday and Sunday, TV's Christine Wallace will be demonstrating Edwardian cookery. Trains will be running over all three days and you may ride as many times as you like in our coaches of the period for no extra charge.
The Great Western Railway 'Saint' class locomotives, introduced by G J Churchward in 1902, represented one of the most important steps forward in railway traction of the 20th century. The class incorporated many revolutionary advances in design and the 'Saints' are now acknowledged to have had a profound influence on almost every aspect of subsequent steam locomotive development.

Unfortunately no example was saved for preservation, the final engine, No. 2920 Saint David, being withdrawn from service and scrapped in 1953, ending a distinguished half century of work by the class - until now!
Since 2004 the Great Western Society has been working to re-create an example of this iconic class.
---
These are Steam Days, so you will be able to view our collections of locomotives, coaches, wagons and buildings as described in the Centre Guide and in our Guidebook (available for purchase from our shop or at the entrance) and enjoy the various facilities and exhibits.
Discover Brunel's Broad Gauge and the 1930s Engine Shed. Visit the GWT Museum and our restoration workshops. Watch the modern pasenger and freight trains from our Picnic Area.
You can walk around the only surviving steam age loco depot in its original condition, and get up close to our large collection of locomotives which are so much more impressive when seen from ground level. Why not explore the rest of the centre including the Archie Trail, the Science Learning & Railways interactive exhibition and visit our shop and refreshment room?
In addition, you will be able to:
Ride in coaches from the 1930s behind some of our Great Western steam locomotives, or in our Steam Railmotor or Diesel Railcar. We have two running lines, 'The Main Line' and 'The Branch Line' with trains normally running on either or both of them. You may ride as many times as you like as there is no extra charge
Watch the trains go past. There are frequent journeys on our running lines so you will have plenty of opportunity to take photos from vantage points alongside the tracks as well as ride on the trains
Check our Locomotive Roster to see what we expect to be running on your next visit.