Travel back in time to the golden age of the Great Western Railway and savour the sights, sounds and smells of steam as you explore this 21-acre living museum with trains dating from Victorian times to the 1960s.
Explore this 21-acre living museum and unearth almost two centuries of railway history. Trains will not be running, meaning there's the chance to get up close and see them at close quarters. Pick up our colourful Centre Guide and stroll through the original 1932 Engine Shed and see magnificent preserved locomotives – find 5900 Hinderton Hall, climb onto the footplate and listen to Archie, the driver, and Stan, the fireman, prepare their loco! Listen out for the sounds of a working engine shed and see if you can hear Stan fetch his supplies from Jonah, the storeman.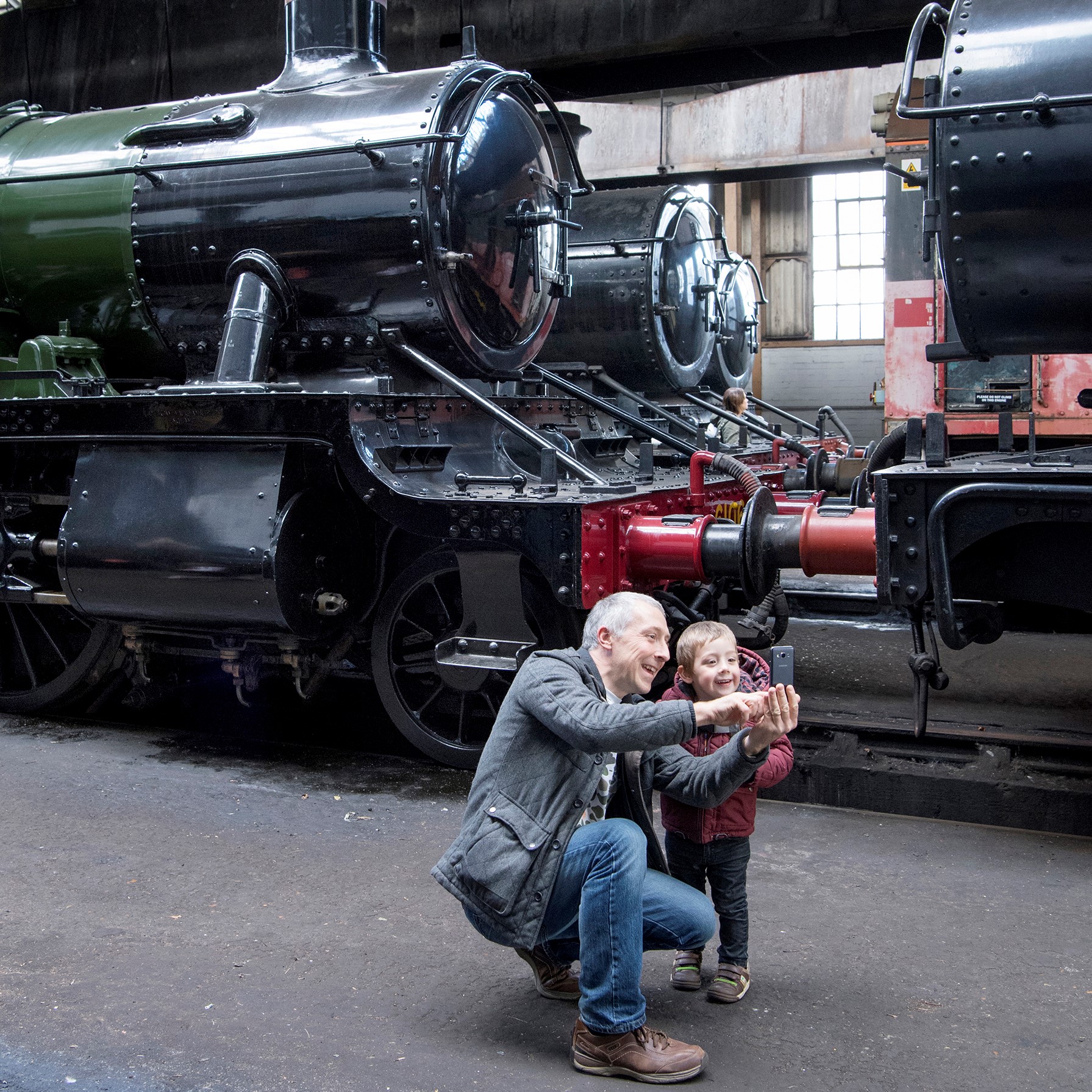 See surviving track from Brunel's Broad Gauge, discover painstakingly restored buildings, coaches and wagons and learn more about the development of railways and how they changed everyday lives.
There's a chance to get hands-on in The Signalling Centre where you can find out how trains have been controlled through the ages. Descend into a shelter* built to keep Didcot's enginemen safe in WWII and experience an air raid or immerse yourself in the varied collection of fascinating, smaller artefacts in the museum. Don't miss the carriage display with coaches dating from Victorian times to the 1940s that evoke bygone eras. See the VIP Saloon reputed to have been used by General Eisenhower during the preparations for D-Day and later used in the GWR Royal Train!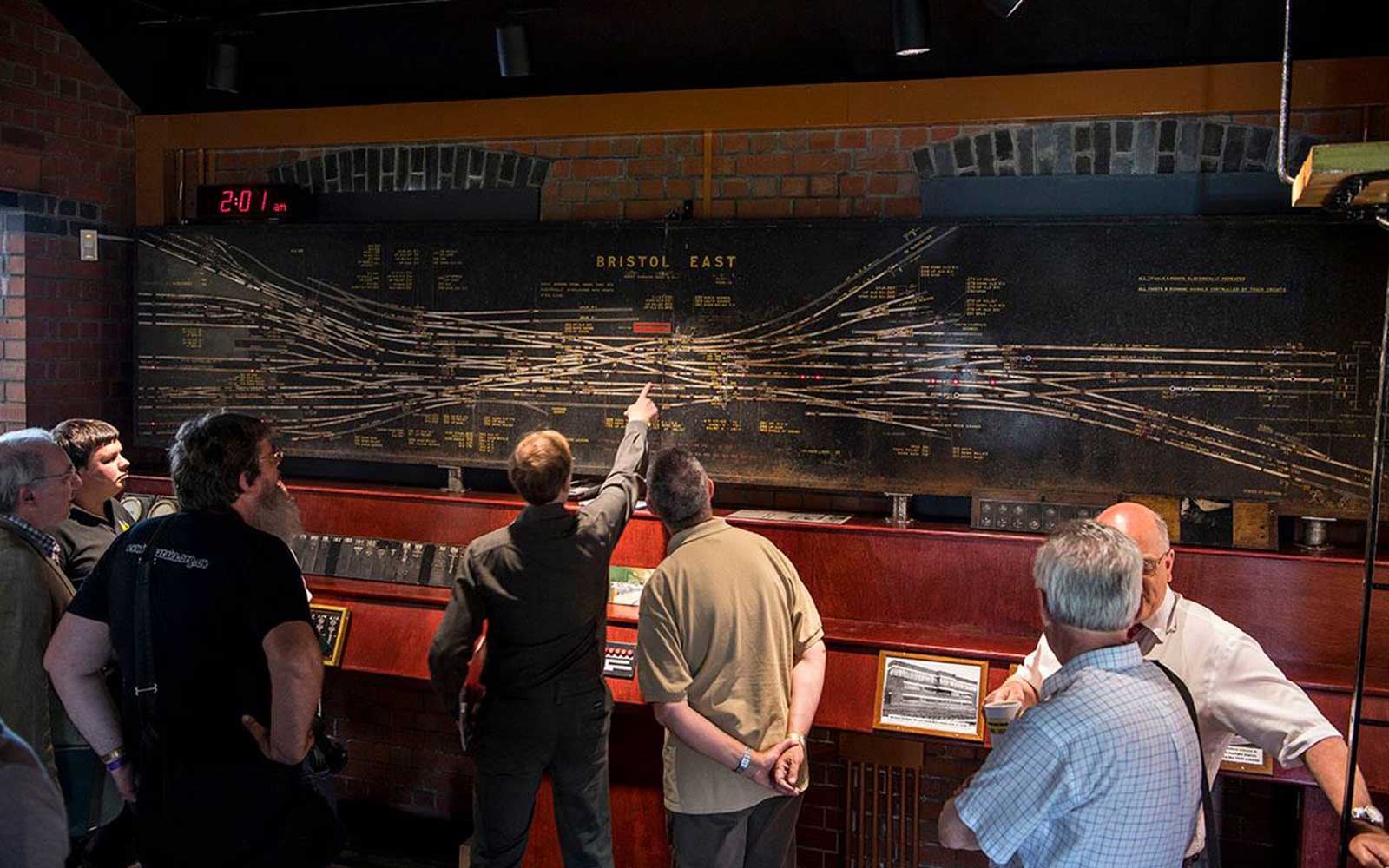 Children can also make tracks to the outdoor play area or dress up as a station master*. You can relax over lunch or enjoy a snack in the refreshment rooms and don't forget to pick up a souvenir in the gift shop. The modern trains running past the centre complete the picture and mean you can experience over 180 years of railway progress in just one day!
More details our collections can be found in the Explore section, and in our Guidebook (available for purchase with your tickets).
Voluntarily Gift Aiding Your Donation allows us to reclaim tax to help look after the collection at Didcot Railway Centre.