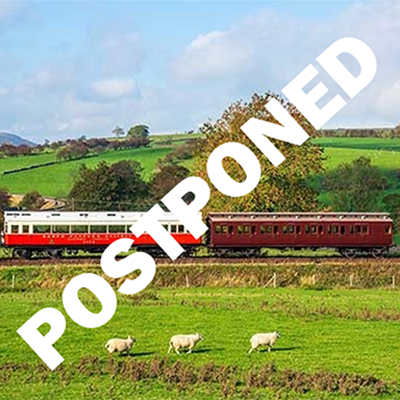 Coronavirus: In line with Government advice, we have taken the decision to close the Centre until further notice.
We will continue to monitor the situation and advice from the Government and Public Health England and will review the position frequently and will re-open when it is safe and responsible to do so.
If you have purchased tickets for the coming weeks, we will be in touch shortly with details of how to rearrange your visit.
If you do book online, and it not prove possible for us to open, you will be able to choose another date and transfer your booking the same type of open day at no additional charge.
We should like to thank visitors for their patience and understanding at this time.
24/3/20
Come and see the extraordinary spectacle of four pioneering railcars in action side-by-side at Didcot as the Railway Centre's unique GWR steam Railmotor No 93 and Diesel Railcar No22 are joined by pioneering petrol railcar No 3170, built for the North Eastern Railway in 1903 and recently restored to its Edwardian splendour, and Waggon und Maschinenbau Diesel Railbus M79964 dating from 1958.
The four contrasting vehicles show how engineers attempted to produce lightweight vehicles to provide economic branchline services – a problem for railway operators since the initial euphoria of railway mania of the Victorian era.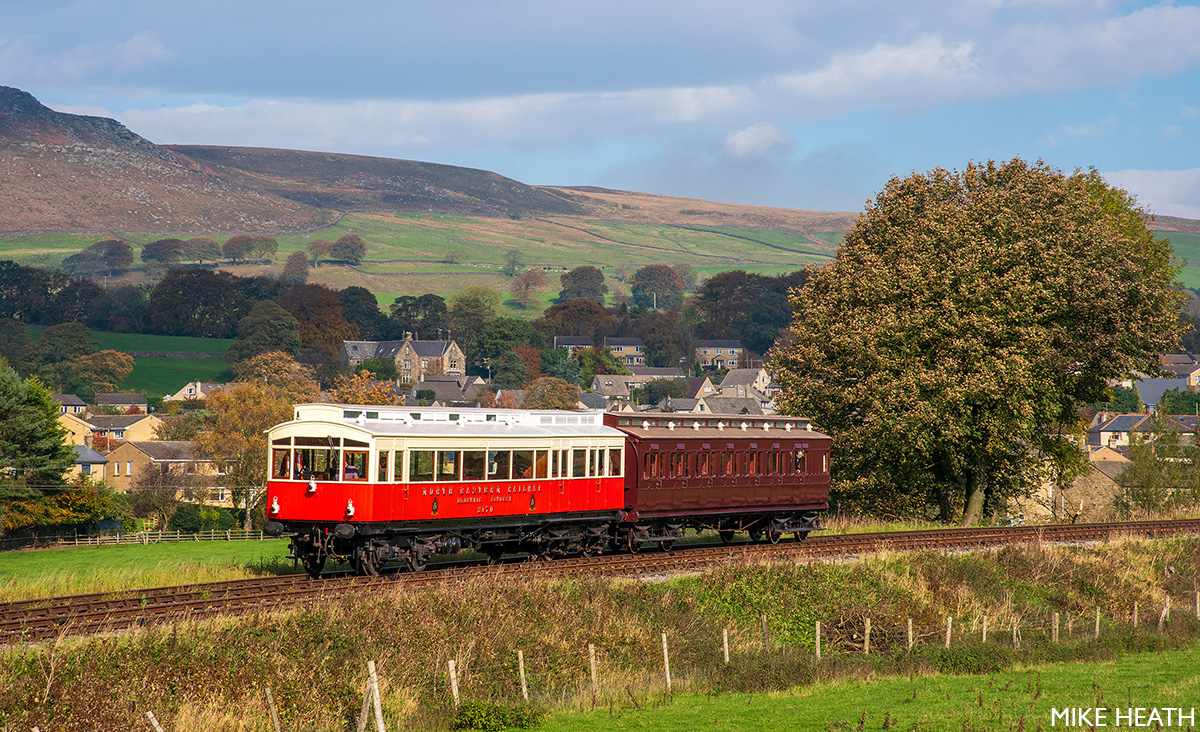 No 3170 is the earliest example of the internal combustion engine being used in a passenger-carrying rail vehicle and was half a century ahead of its time. The design was the brainchild of forward-thinking designer, Vincent Raven, the Assistant Chief Mechanical Engineer of the NER, who was inspired by the success of modern electric tramcars and used this electrical technology. But instead of installing expensive overhead lines his autocars carried their own power plant – a petrol engine driving a dynamo which supplied power to the electric motors. At the time the petrol engine was in its infancy and reliable diesel engines were not developed until the mid 1930s.
The Great Western Railway used steam technology in its early railmotors and Didcot's own No 93 will play a key role in the special event. The 1908 veteran, originally built for the Southall branch, has been a regular performer since returning to service in 2011.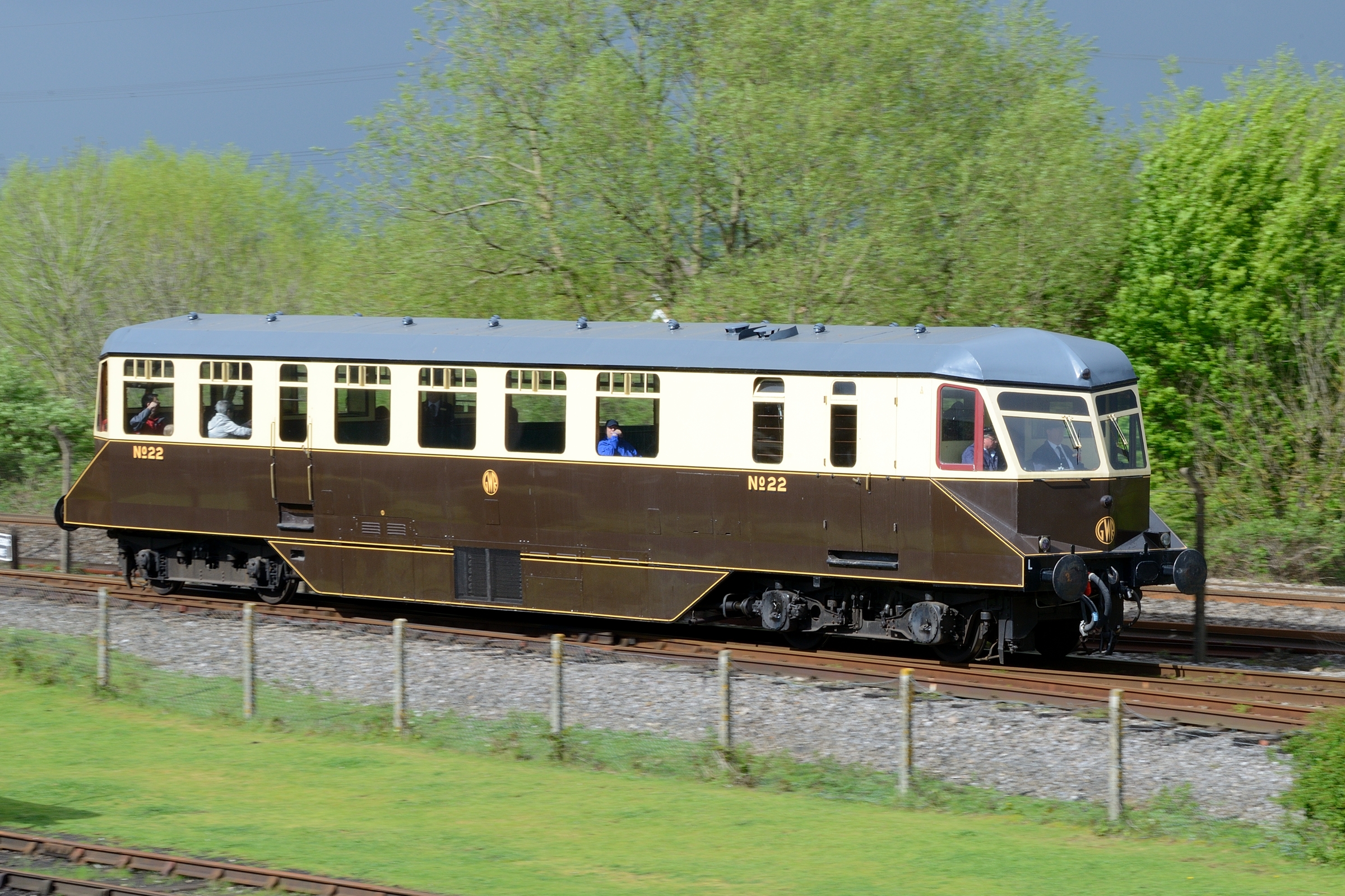 Also in action will be diesel railcar No 22, at the start of a year that marks the 80th birthday of this popular vehicle. No. 22 represents one if the GWR's earliest forays into diesel traction and owes much to the technology used on omnibuses and charabancs of the day.
German-built M79964 was part of the modernisation undertaken by British Railway in the 1950s when several designs were trialled. She was built in 1958 but line closures coupled with the widespread adoption of diesel multiple unit , meant she saw just 9 years' service with BR, before moving to the Keighley & Worth Valley Railway where she regular works early morning services. Her visit to Oxfordshire will be a rare move away from her regular Yorkshire haunts.
All four railcars are scheduled to be in action on each day of the event, offering unlimited rides on both the main demonstration line and the branch line.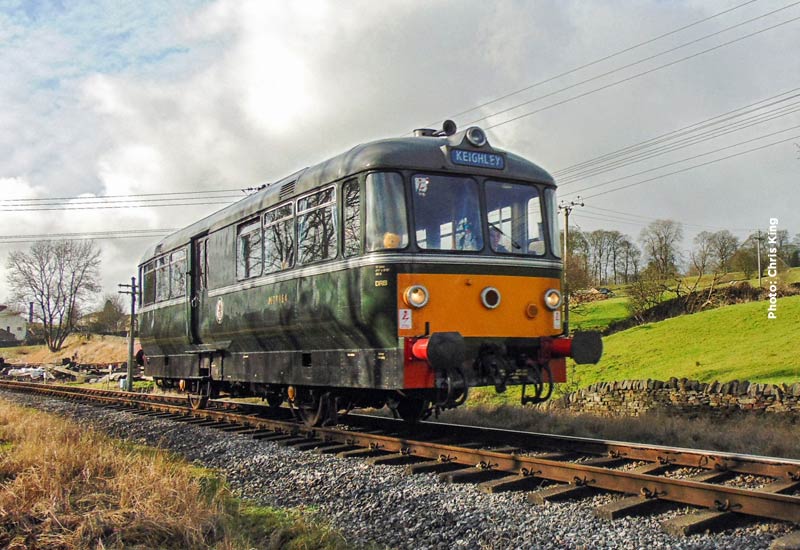 Photo courtesy of Keighley & Worth Valley Railway
As well as the trains, there's plenty to see and do as you explore this 21-acre living museum and unearth almost two centuries of railway history. Stroll through the original 1932 engine shed and see magnificent preserved locomotives – you can even climb onto the footplates of some! See surviving track from Brunel's broad gauge, discover painstakingly restored buildings, coaches and wagons and learn more about the development of railways and how they changed everyday lives.
There's a chance to get hands-on in the Science of Railways carriages and the signalling centre where you can find out how trains have been controlled through the ages. Descend into a shelter built to keep Didcot's enginemen safe in WWII and experience an air raid or immerse yourself in the varied collection of fascinating, smaller artefacts in the museum. Don't miss the opportunity to get hands-on and control trains using the 1960s technology of the Swindon Panel. The equipment was once the heart of Swindon signalbox has been saved and restored so, guided by one of our experts, you can keep trains running safely and to time on a virtual Great Western mainline!
Children can let off steam in the outdoor play area, make tracks to the indoor toy train sets or dress up as a Station Master. You can relax over lunch or enjoy a snack in the refreshment rooms and don't forget to pick up a souvenir in the gift shop. The modern trains running past the centre complete the picture and mean you can experience 180 years of railway progress in just one day!
More details our collections can be found in the Explore section, and in our Guidebook (available for purchase online with your tickets or at the entrance).
Open 10.30am – 5.00pm, last admission 3.30pm
The cheapest and most convenient way to buy tickets is online in advance as these are discounted by 10%.
Admission Prices including a Gift Aid donation for this event are:
| | | |
| --- | --- | --- |
| | Buy Online in advance | Pay on Arrival |
| Adult | £12.60 | £14.00 |
| Senior Citizen | £11.25 | £12.50 |
| Child | £8.55 | £9.50 |
| Family (2 Ad & 2 Ch or 1 Ad & 3 Ch) | £39.60 | £44.00 |
Voluntarily Gift Aiding Your Donation allows us to reclaim tax to help look after the collection at Didcot Railway Centre.